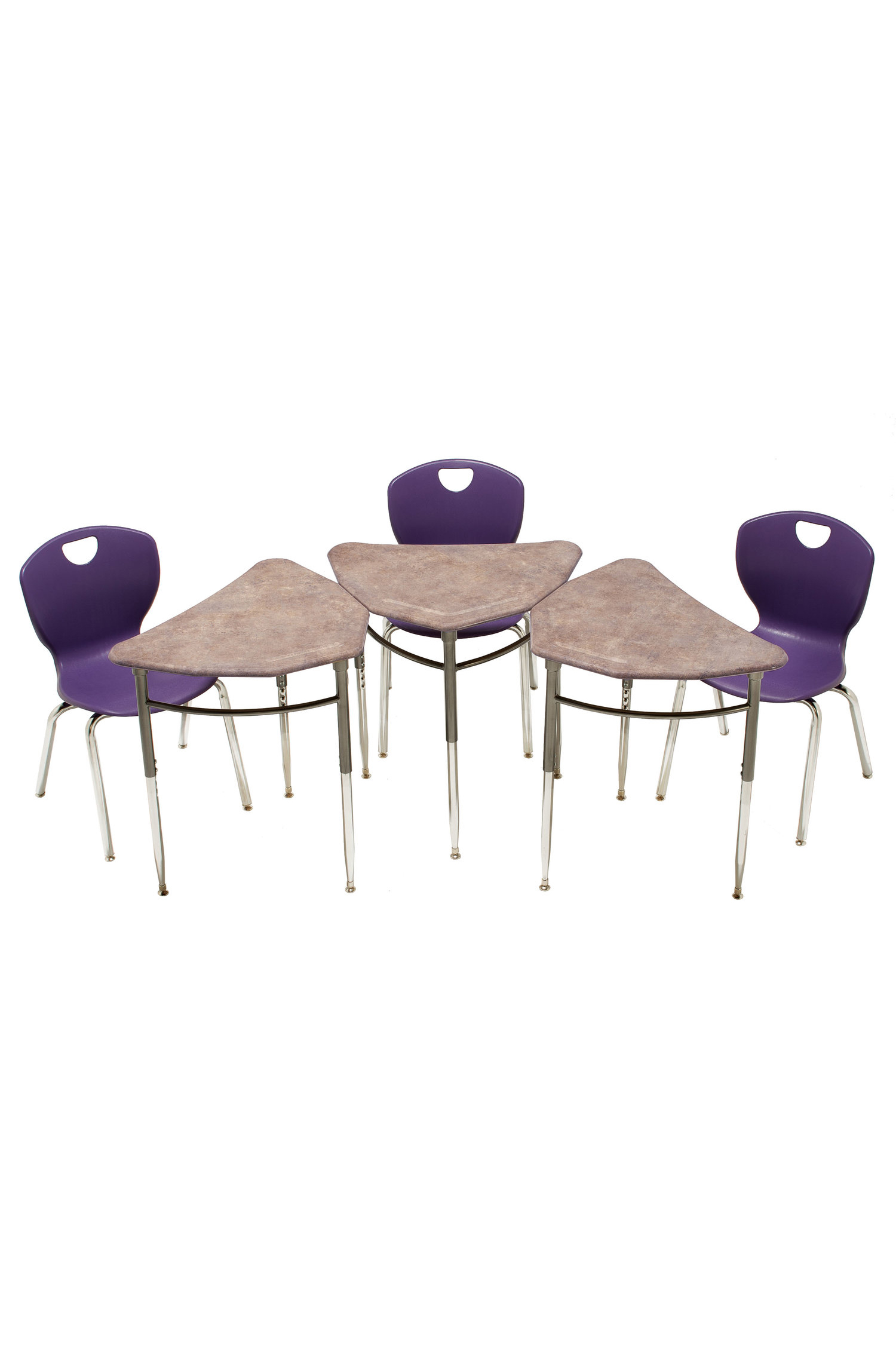 4800 Series
A Scholar Craft exclusive, the 4800 Series desk top design offers a unique diamond shape while maintaining a smaller classroom footprint, making this series ideal for collaborative learning when space is a premium. The desk top offers students a generous space to learn. The six collaborative sides of the 4800 Series provide for a myriad of educational configurations. Pods of three, six, eight or more are all possible.
OVERVIEW
The 4800 student desk is available with a Melsur® solid plastic top. The Melsur® solid plastic top is standard with the "Ergo Edge," Scholar Craft's exclusive design for added comfort. The Melsur® solid plastic work surface is made of 3/4" solid plastic consisting of wood flour and Melamine resin with binder component to assure a durable, smooth, stain resistant surface. Unique Hexagon shaped top is a 29 1/8" x 22 3/8"
12 gauge frame structure MIG welded to 1" 16 gauge steel legs and cross-brace forming an unitized frame design. The nickel chrome plated leg inserts are made of 16 gauge steel. Silent, rubber cushioned stem adjustable height 1"diameter for ease of leveling. Glides are made of hard carbon steel with flat nylon bottom and chrome plated. Steel base glides, felt tip glides and Qball glides are available.
Available Options: Casters, Plastic Book Box, Metal Book Box, 5/16" diameter Wire book rack, Book bag hook. MDF top, Steel Glides, Felt Glides, Q-Ball Glides. Adjustable from 22" to 30" in one inch increments.